Things with printing have changed a lot over the years.
First scribers copied everything by hand, then Gutenberg started a huge revolution involving a printing press, and things have evolved many times. Now almost everything is digital, and how we got there is taken for granted.
I visited the Melbourne Museum of Printing in Footscray yesterday and it was great, I highly recommend typography enthusiasts, print designers, and anyone interested in history to visit. Michael happily walked me through the place for 3 hours. It is huge and has so many presses that impressively still work, old artefacts, type sets, typewriters and even an old telephone switchboard!
Melbourne Museum of Printing holds workshops which look like a lot of fun, I might try and go to one.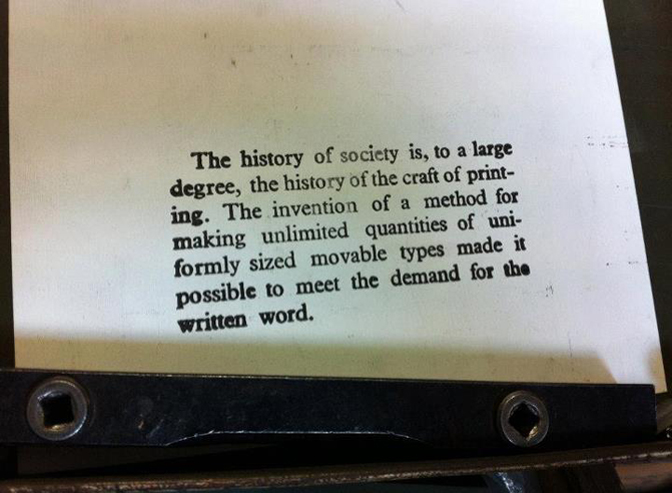 If your interested in the history of printing, click here to view a basic info graphic of the history.