This weekend past I flew to my first interstate design event.
I knew an intimate handtype workshop with Gemma O'Brien would be worth it, and it was.
Type by Hand was held at Shillington College in Brisbane, and run by the Australian Type Foundry.
First we did some drawing exercises where we copied letters straight from the projector to see how good we could match them, then we had to use our imagination and draw the letter that we were told to. These were good exercises because it helped you to think about things more than you usually would. We really got into the simple but nitty gritty of x heights, baselines, single and double story letters, the differences in heights between upper and lowercase and other things like that. We learnt and practiced calligraphy type style markers to create depth and weight in type.
Lastly we spent a whole hour on our own hand lettering project, with both Gemma and Wayne coming around to help and assist. I was blown away by not only actually getting to speak to Gemma, but have her help me with my hand lettering!
Initially I thought that an hour for this is a really long time, as I spend most of my hand lettering just practicing and sketching roughly, and rarely actually create a finished piece of art. I wanted to utilise the time and most importantly the help as much as I could, and ended up spending the whole hour mapping out pages and pages of different versions of my lettering. Trying to figure out how to join the letters and words the right way, as this is the part that I usually get stuck with. It was great to give myself this time and not rush to a final product.
A few days later (tonight) I sat down with my pages again, continued and finished: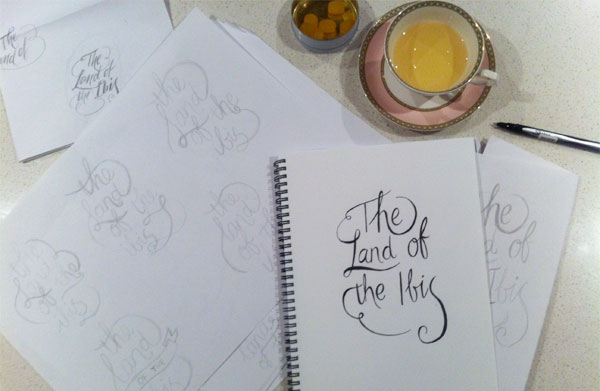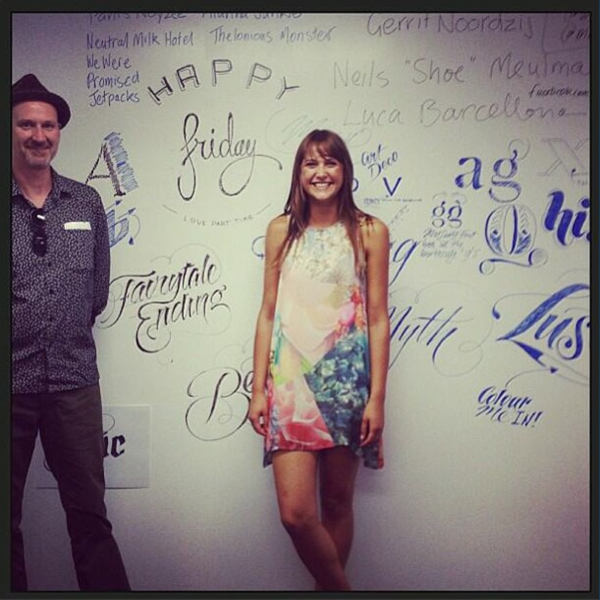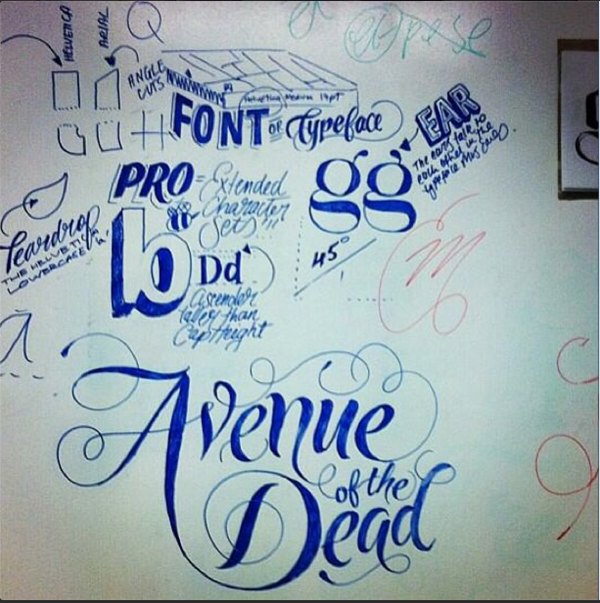 http://www.atf.com.au/1/handletter-workshops